Client Success Stories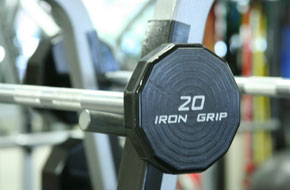 Lynn Stekas, Client
"Juan challenged me in ways that I would never have done myself. As a result, I ended up doing more than I ever thought I could. Yet, nothing was better than wearing a strapless dress at my son's wedding at 61 years old. It's not just about looking good, I also feel great."
Bored with her routine and not seeing the results she wanted, Lynn decided to try personal training. As a veteran gym goer for well over 10 years, she had been working out on a consistent basis two to three times a week. As part of her regimen, she utilized both machines and free weights.
Once she started working with Juan, the difference was significant. She lost weight, her clothes fit better and she added definition to her legs and arms. She credits Juan for mixing things up and working all her muscle groups.
Besides looking good, Lynn was mindful of the fact that her mother suffers from osteoporosis and she knew taking care of her bones should be a priority. It was her doctor who provided the impetus to begin weight bearing exercise.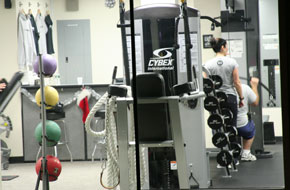 Mike Rindenow, Client
"I never expected at 56 years old that I would look forward to getting up at 5:00 in the morning to work out! Fitness was never a part of my life. I'm living proof that it's never too late. I've lost 81 pounds and I'm going strong thanks to Studio Strength."
Like many Americans, Mike Rindenow hadn't gotten around to taking care of himself. In his late 50s he decided it was time to tackle his weight problem. He began with his diet and began to shed the pounds. Once he started to plateau, he began personal training. Exercise was completely new to him and he credits his continued success to Studio Strength. Personal training helped him lose those stubborn pounds and inches.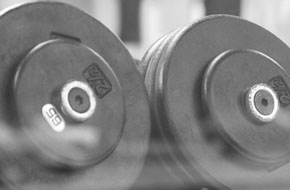 Dan Sabatino, Client
"I've been working out with Juan for seven years. I've tried to go it by myself but I've been a lot more successful working with Studio Strength. Juan mixes things up for me, he's up-to-date on the latest in the industry. It's great to have someone like that on your side. Juan really cares but more importantly he takes the time to listen to what you want."
Dan had been going it alone at the gym before trying personal training. Working out with a personal trainer has made all the difference to him. He has lost 40 pounds in three and a half months and he credits Studio Strength's guidance.
He has found the entire experience a lot simpler and more motivating. Dan, an experienced workout client, came to Studio Strength with specific goals which were met. He wanted to lose weight but not size and his regimen was customized to his needs.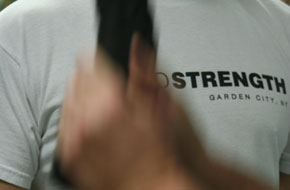 Mary Opulente Krener, Client
"I wanted to do it right, so I chose Studio Strength. Christine is a professional with the certification and experience behind her. She is a wonderful trainer. She listens and cares about each of her clients."
Mary has had some past injuries and wanted to ensure that she worked with a knowledgeable trainer.
Working with Christine fit the bill. She praises Christine's knowledge and patience. Prior gym experiences had been the impetus to find what she was looking for. She wasn't looking for someone who could stand next to her and count, she was seeking professional guidance and she found that at Studio Strength.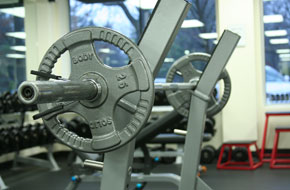 Maria R., Client
"As an experienced gym member, I work out on machines and take classes. I wanted to take the next step and try something different. I have never physically felt stronger. My body is toned and I have lost inches. Christine is knowledgeable and she constantly motivates me. I feel comfortable working out at Studio Strength."
Maria was a typical gym goer working out on machines and participating in classes. Her focus on primarily cardio needed a change so she decided to give personal training a try.
She appreciated losing the inches but more importantly saw the value of having "someone by your side."