Four Ways To Sabotage Your Fitness Goals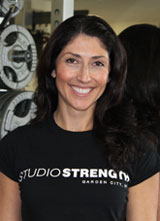 I can probably think of way more excuses for not making fitness a priority but I decided to hit on my top four today. As much as I'm feeling a difference and am proud of how far I've come I can sometimes feel the old "me" sneaking back in there finding reasons to push my fitness goals on the back burner.
Starting Tomorrow

- "I'll start tomorrow..." - We're all busy, but that "tomorrow" is procrastination 101. When that "tomorrow" comes, how many times do you push it back to the next day?

Clinging to your "comfort zone"

- Whether its public speaking or a visit from your mother-in-law, we all face challenges that take us out of our comfort zone. Playing it safe will not net results.

Self-defeatist thoughts

- We all have them, "what's the use?" or "it won't make a difference anyway." This is just the easy way out. Some of us simply don't believe in ourselves.

Habit

- A fitness program needs to evolve and continue to challenge you. Too many of us continue with the same exercises or routines even though these efforts haven't netted any results. Would you stand for that in other areas of your life? If an investment wasn't working out - wouldn't you make a change?
Working one-on-one with a personal trainer has made a difference. I'm challenging myself but more importantly making an appointment for fitness is like having that good angel/bad angel on each shoulder. It's way harder to cheat when you know someone is counting on you.