It's a new year and for many of us a time to start fresh, perhaps in a profession, relationship or an investment in a healthier you.
Not surprisingly, health and fitness goals earn top spots in most New Year's resolutions. According to the University of Scranton, Journal of Clinical Psychology of the top ten most common resolutions "losing weight" earns the top spot with "staying fit and lean" ranking in at number five.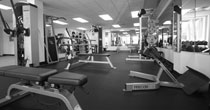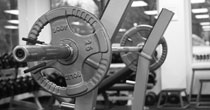 Unfortunately, of the 45 percent of Americans who make resolutions, only eight percent are successful. We've made great strides in this country educating the general public about the importance of making fitness a priority. The real question is how to successfully apply this knowledge.
Along with the great strides we've made in understanding health and wellness, psychologists have also been studying why some people can set up a plan and stick to it while others return to their old bad habits.
A recent New York Times article I just read revealed that willpower is a real form of mental energy powered by glucose in the bloodstream which depletes as you exert self-control. Those who are most successful conserve energy by developing a plan to avoid temptation.
The article profiled a successful executive who brought his personal trainer along with him on a long-term business trip so he wouldn't slip up on his program.
Most of us don't have to go that far - but his story proves that having support and someone to focus on your goals can make all the difference.